We design easy-to-use process automation solutions that can visualize, analyze and mobilize real-time information for any application and any process. We improve productivity, increase equipment efficiency, and product quality and aim to consistently provide the highest level of satisfaction to our customers and partners.All our solutions are customer centric, tailor made deployed with state of the art proven technologies. Our strength lies in integrating various products/solutions and deliver a comprehensive solution to our clients.
Storm offers entire range of Process Automation Solutions to various process industries
Electrical, Instrumentation & Control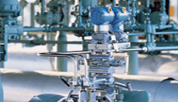 We integrate LSTK projects in Electrical, Instrumentation and control segment for industries
Offers O&M Services for Power, Pharma plants incl utilities and W&WW, Steel and other processes.
Major Overhauls of Gas Turbines, Steam Turbines, Generators, Compressors & Pumps.
Storm Energy Solutions Pvt Ltd has participated in Annual Indian Water Works Association Annual convention-2021 held at Hyderabad, on 5 th & 6th of March 2021. SEPL has a stall show casing the products manufactured by SEPL and also installed REAL TIME SCADA automation for water tank management for the visitors and got the appreciations.
RDF Power Projects has chosen Storm to provide automation solution for its power plant based on revolutionary RDF based Power production technology which will convert 1000 MT of Municipal waste into RDF (Refused Derived Fuel) for generation of 11 mw of electricity per day at its facility located at Bibinagar, Nalgonda District, Hyderabad.
The automation of Dr. M Filters at Shree Rayalaseema Alkalies and Allied Chemicals Ltd., Kurnool, AP has been successfully implemented by Storm with the use of Honeywell PLC and HMI.